Our team will monitor power and collect performance information on a daily basis. This data will be used in the classrooms to provide real-life project situations and assignments for the students. Click below to view the current power production of our system. You can view today's energy production several other interesting statistics for our PV array!

Listed below are a few pieces of equipment we are using.
Microinverter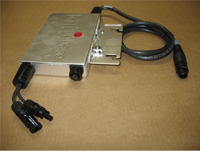 The Enphase Microinverter shifts DC to AC conversion from a large, centralized inverter to a compact unit attached directly to each solar module in the power system. Distributing the conversion process to each module makes the entire solar power system more productive, reliable, and smarter than traditional inverter systems.
Enphase M190 Microinverter Datasheet
Enphase Envoy Communications Gateway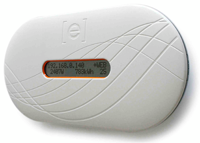 The Enphase Envoy (EMU) is a communications gateway that collects performance information for each solar module in a user's system and transmits this data to the Enlighten™ website, where users can view and manage the performance of their solar power system. Our team will also be using this data for work in the classroom. Students will be asked to analyze and interpret the data and apply to real life applications. This data will be available here on this website.
Enphase Envoy Datasheet